1. Blackwood Land is hosting a one day conference called Gulf Coast Bioneers this Sunday at Blackwood's farm in Hempstead, TX. Blackwood is Houston's best kept secret! We've been a supporter of Blackwood's nature facility and teaching farm for years.
Gulf Coast Bioneers, a Bioneers Resilient Communities Network Event, is a Houston event that supports building resilience from the ground up by showcasing and participating in local breakthrough environmental and social justice solutions while strengthening community bonds. Scholarships are available for those in need of financial aid.
There is also a farm dinner afterward featuring local Chefs Dillon and Denver Kao. The menu is South Indian inspired and infused with Blackwood's produce. This is the best value for a farm dinner of this kind! Tickets are only $50, but there are only a few left. Carpooling is available. Please email Molly Schriber (molly@blackwoodland.org) if you need a ride or can offer a ride.
2. We're really excited to be launching some new products made by local artisans in our community. We will be offering some exclusive launch sales on Facebook next week, make sure to 'like us' so you can support our hard-working community!
3. Paint a healthy room before Thanksgiving. from now until Thanksgiving, we will be offering 20% off all Mythic paint. come into our Rice Village store and see how we can make your home a little brighter and healthier.
4. Our weekly block party, with Ripe Cuisine Food Truck and free beer from Buffalo Brewery, every Thursday from 6-9 PM in the Rice Village. Check out the invite below!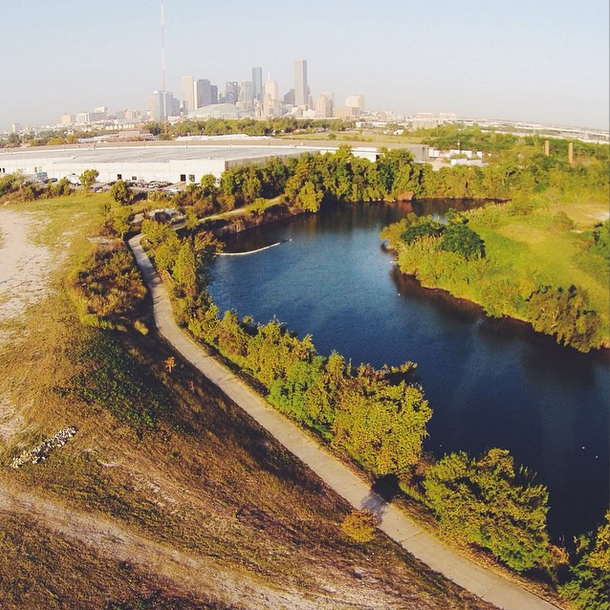 5. Ride a Bike! The Bayou Bikers have a ride planned for this Sunday at 8 a.m. at Market Square downtown for our monthly bayou bike ride.  The weather looks absolutely perfect with an overnight low in the mid-60's and highs in the mid-70s, and zero percent chance of rain. The group will ride the bayou loop, heading down Buffalo Bayou to Brady's Landing and the Ship Channel, and then head back up Brays Bayou before returning downtown via the Columbia Tap, for a total of just over 20 leisurely miles. Everyone is welcome!
6. Vote! Healthy communities need everyone to make their voice heard. Early voting ends on October 31st, so if you don't get a chance, make your voice heard this Tuesday, November 4th. Visit harrisvotes.com to find your precinct and all information on voting.
7. Breath Easy with an Air Plant Bed! Have you seen our artisan made Air Plant Bed? Eric Rosprim made this unique bed, so clean air, healthy plants, and good books will be close to you when you sleep.
8. Speaking of sleep, enjoy the extra hour of sleep sometime this weekend. Just a reminder, this weekend is Daylight Savings Time, so turn your clocks back and wake up feeling a bit more refreshed.
9. Clean your home with Branch Basics. Having a clean home feels great, and when it's clean because of locally made, completely non-toxic cleaning materials, well that can't be beat.
10. One of our favorite events, Sunday Streets is back this weekend, with a very interesting path down Alameda and Elgin. If you can't make it to Bioneers, our friends at Cite put together a great unofficial guide to the route. It'll be a perfect day to walk around the city.
Share: